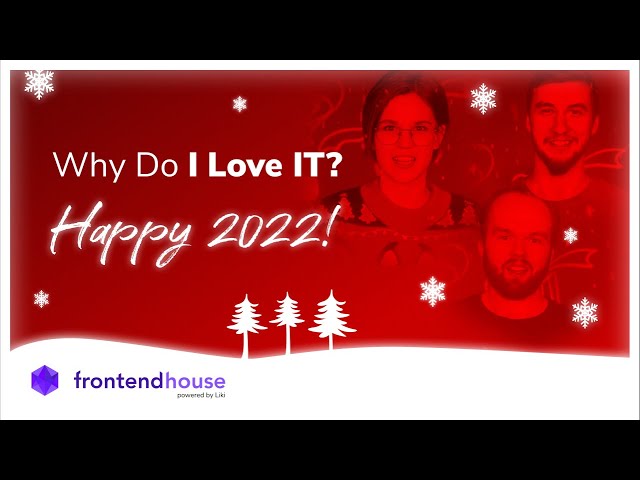 We always talk about professional topics and share our experiences, but today's episode will be special. Now it is Christmas time - time to be more thoughtful to people around us. Let's talk to our IT people and get to know what they love in their jobs and say something as IT person.
Frontend House team wishes you health, peace of mind and inspiration in new 2022 and always!
What do you think? Share your impressions!